White and Olive Wedding at Ageri, Ithaca Greece - Aliki & Jonathon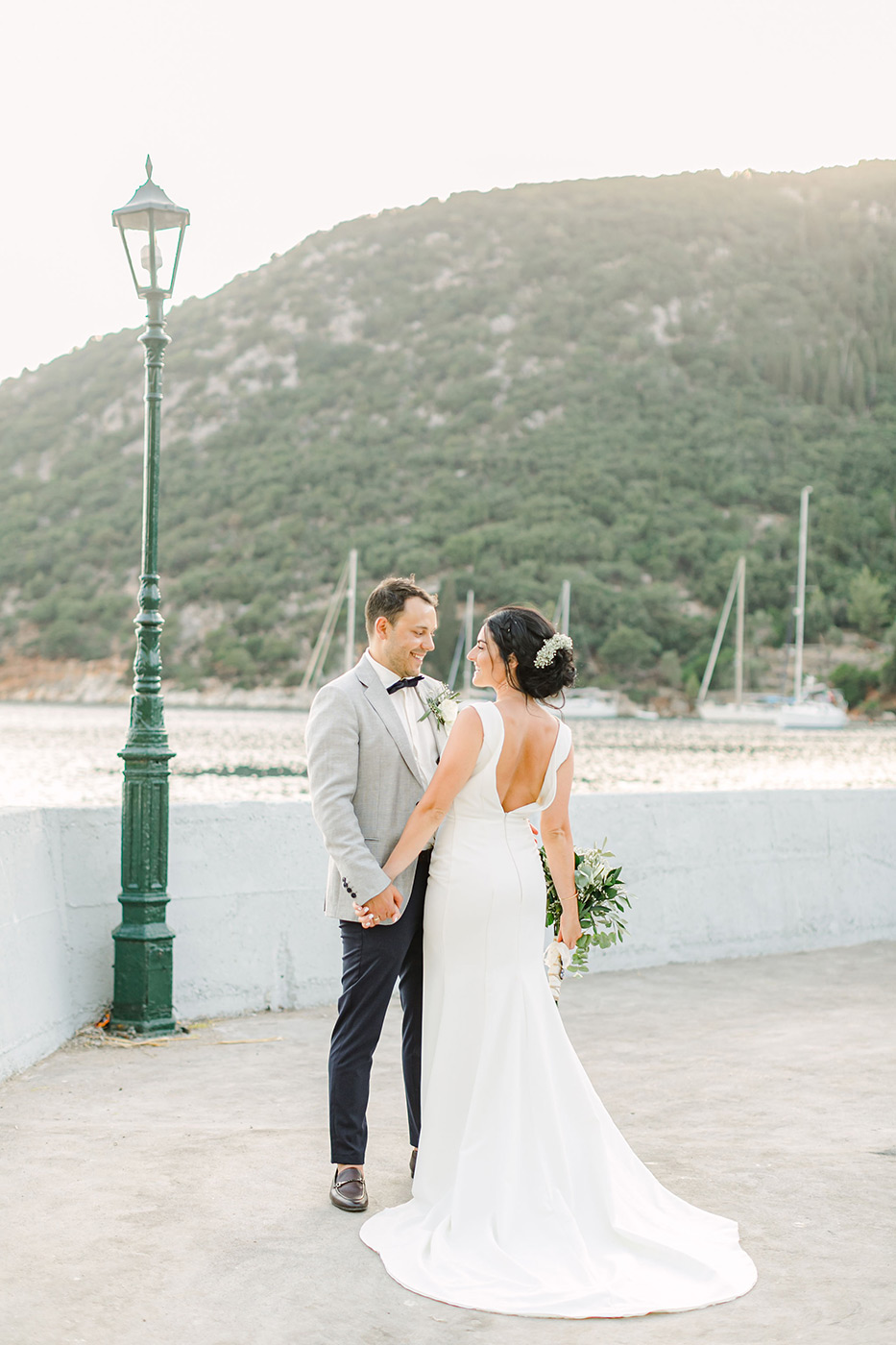 Aliki and Jonathon's white and olive wedding took place at Ageri in Frikes, a small village on Ithaca. With both the couples' families having strong ties to this little Ionian Island, choosing the location was easy. Especially given it's where the couple met.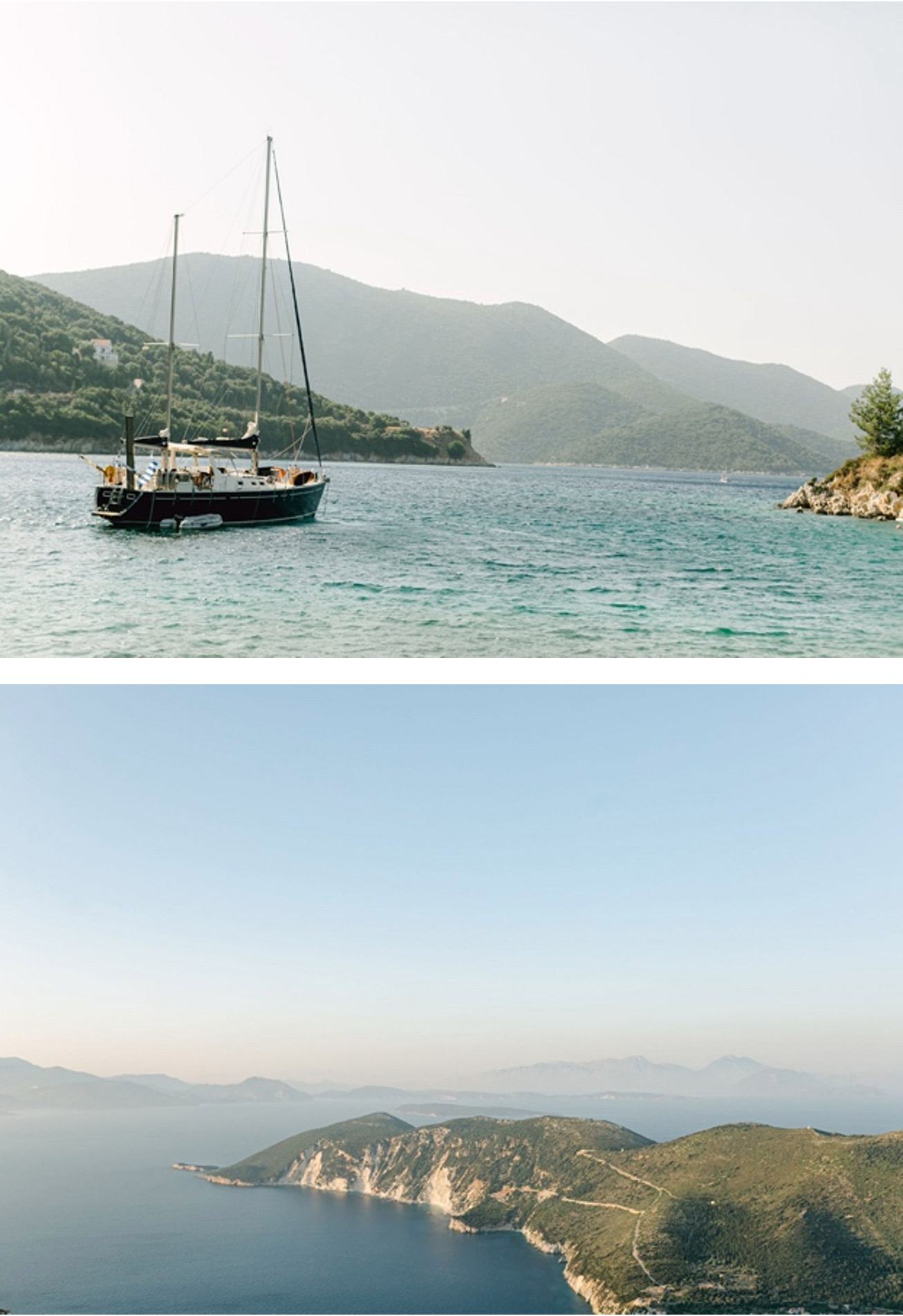 BRIDAL STYLE
Aliki chose an elegant dress with a high neckline, plunging back and fishtail detail. She had her hair done into an up style with natural makeup, and simple gold jewellery. She finished her look with bouquet of white roses and olive enhancing the simplicity of her dress.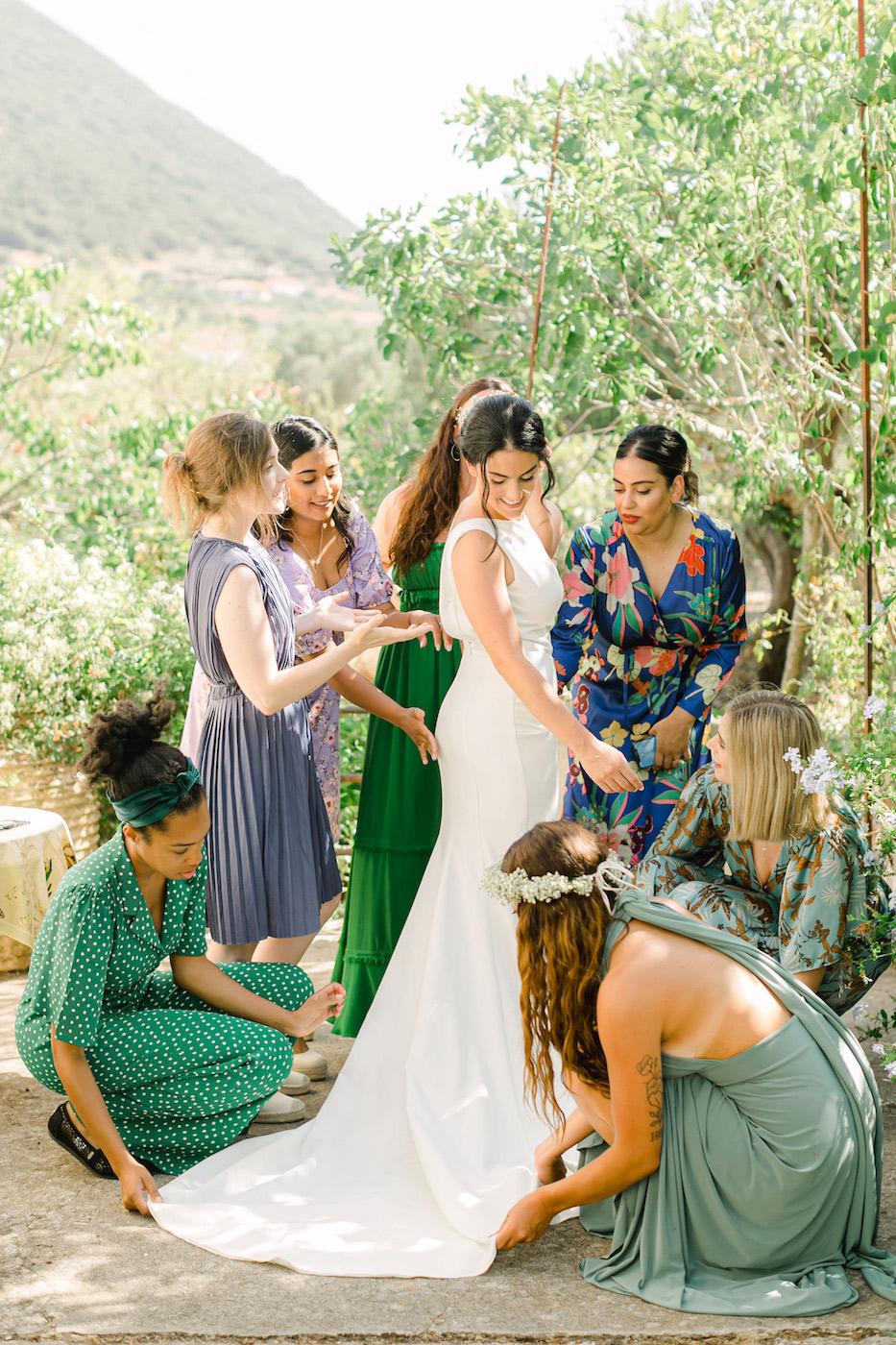 GROOMS ATTIRE
Jonathon got ready at his family home, choosing a relaxed, smart-casual look. He paired a light linen jacket, navy trousers and white shirt with a bowtie and carried his traditional komboloi.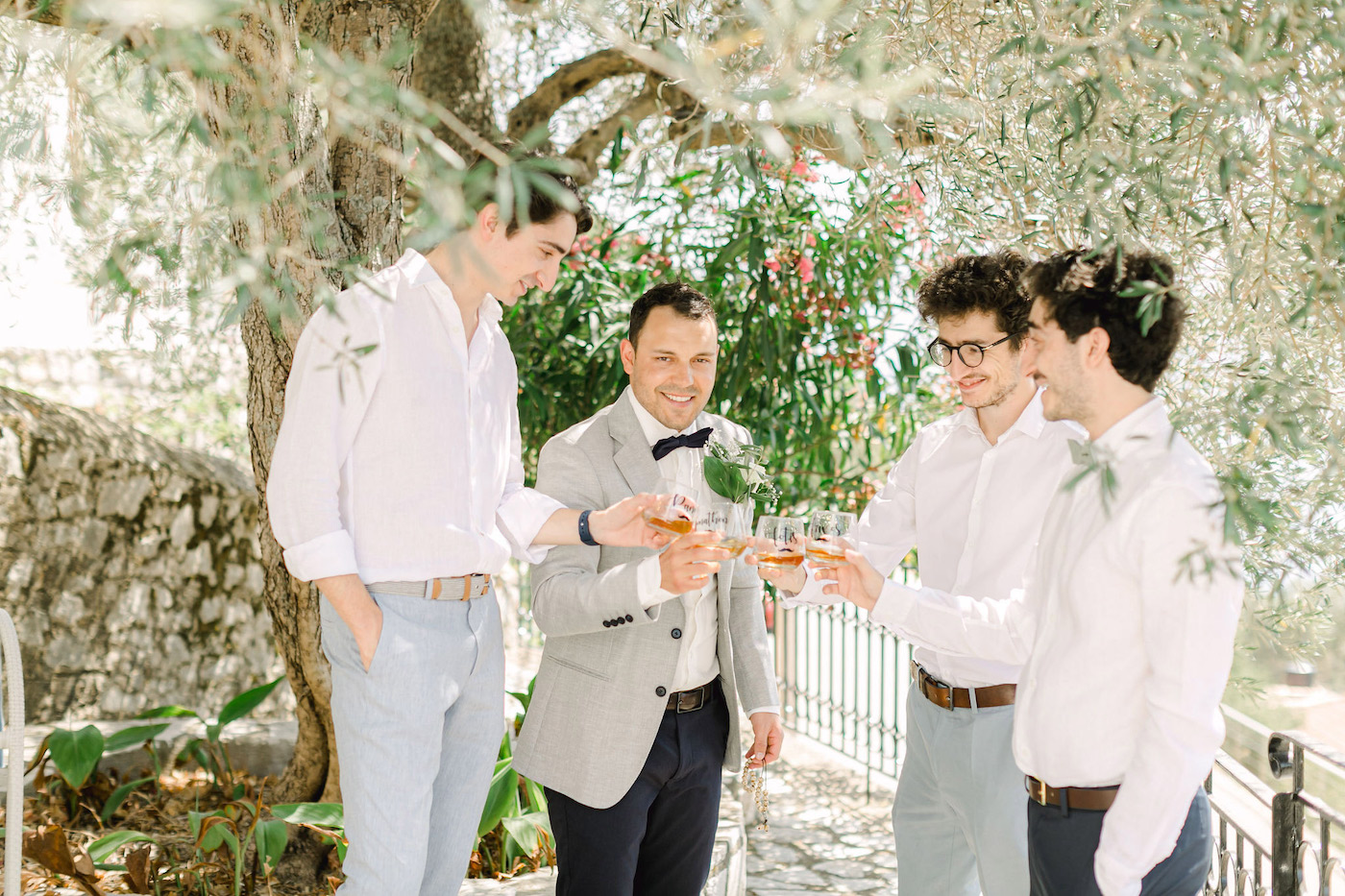 THE CEREMONY
The couple chose a romantic blue and white church on the shores of a small harbour for their ceremony. Keeping the décor at the church to a minimum, the outdoor service was styled with white, olive and eucalyptus arrangements to enhance the natural beauty of the location.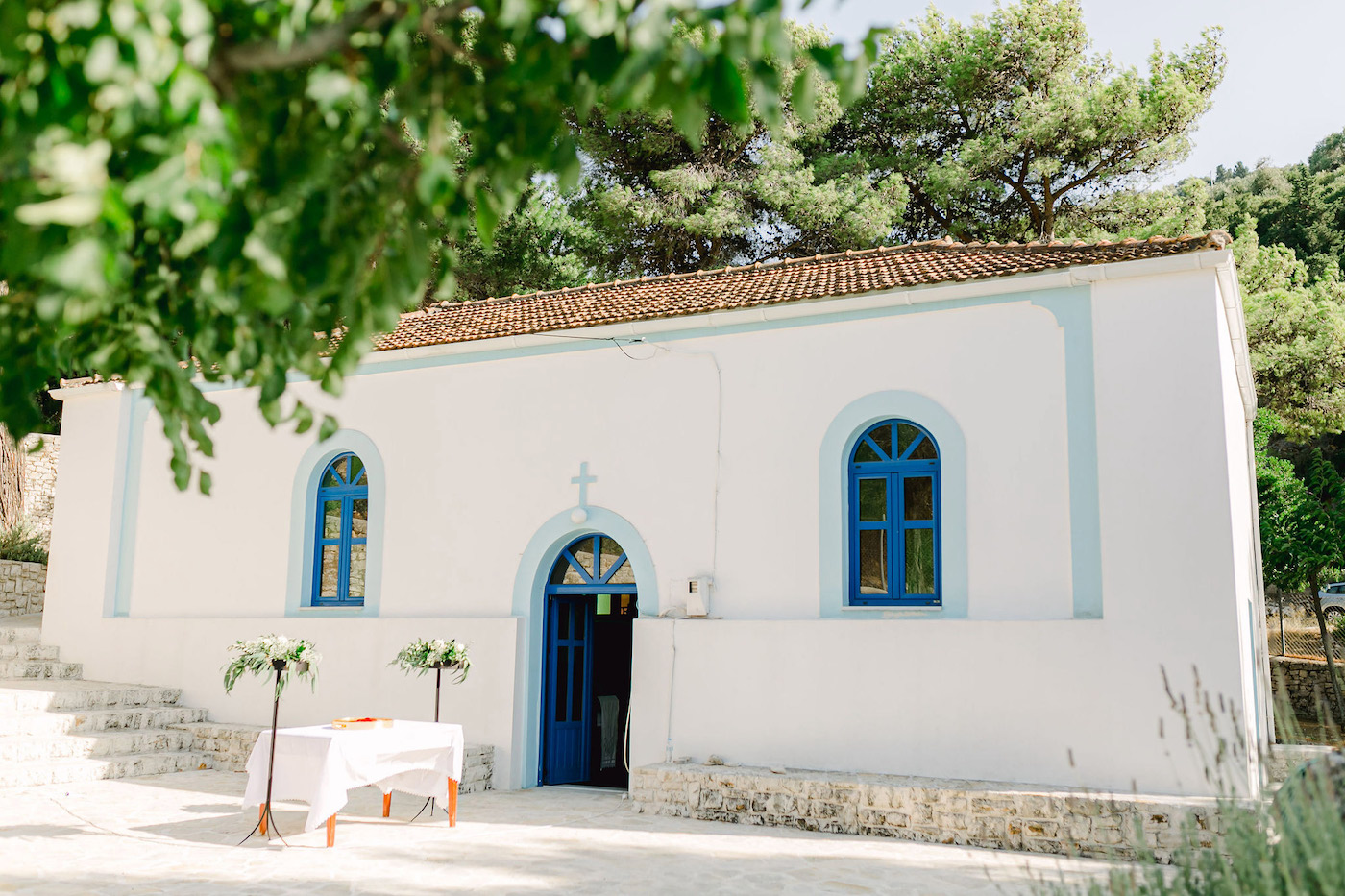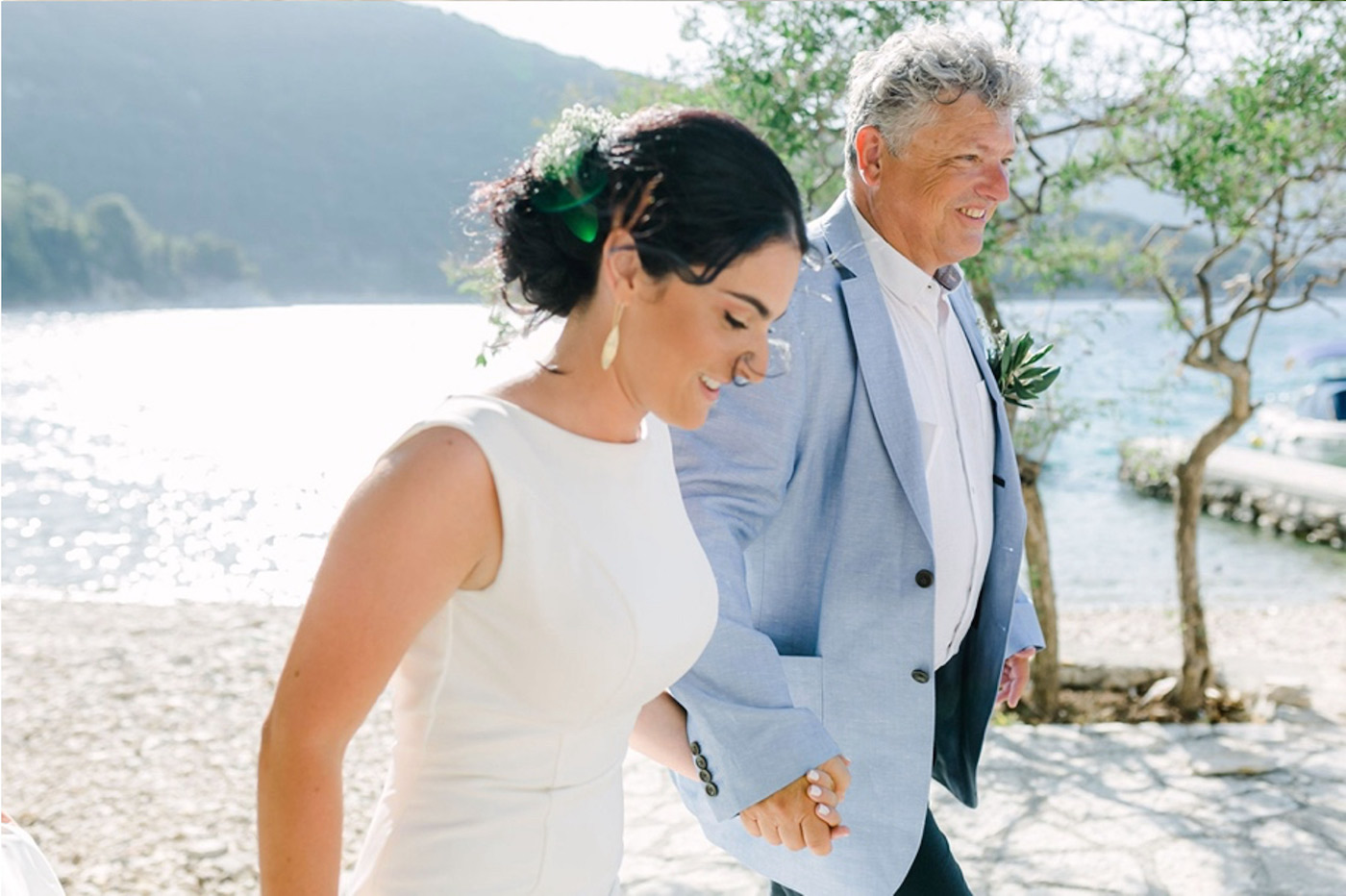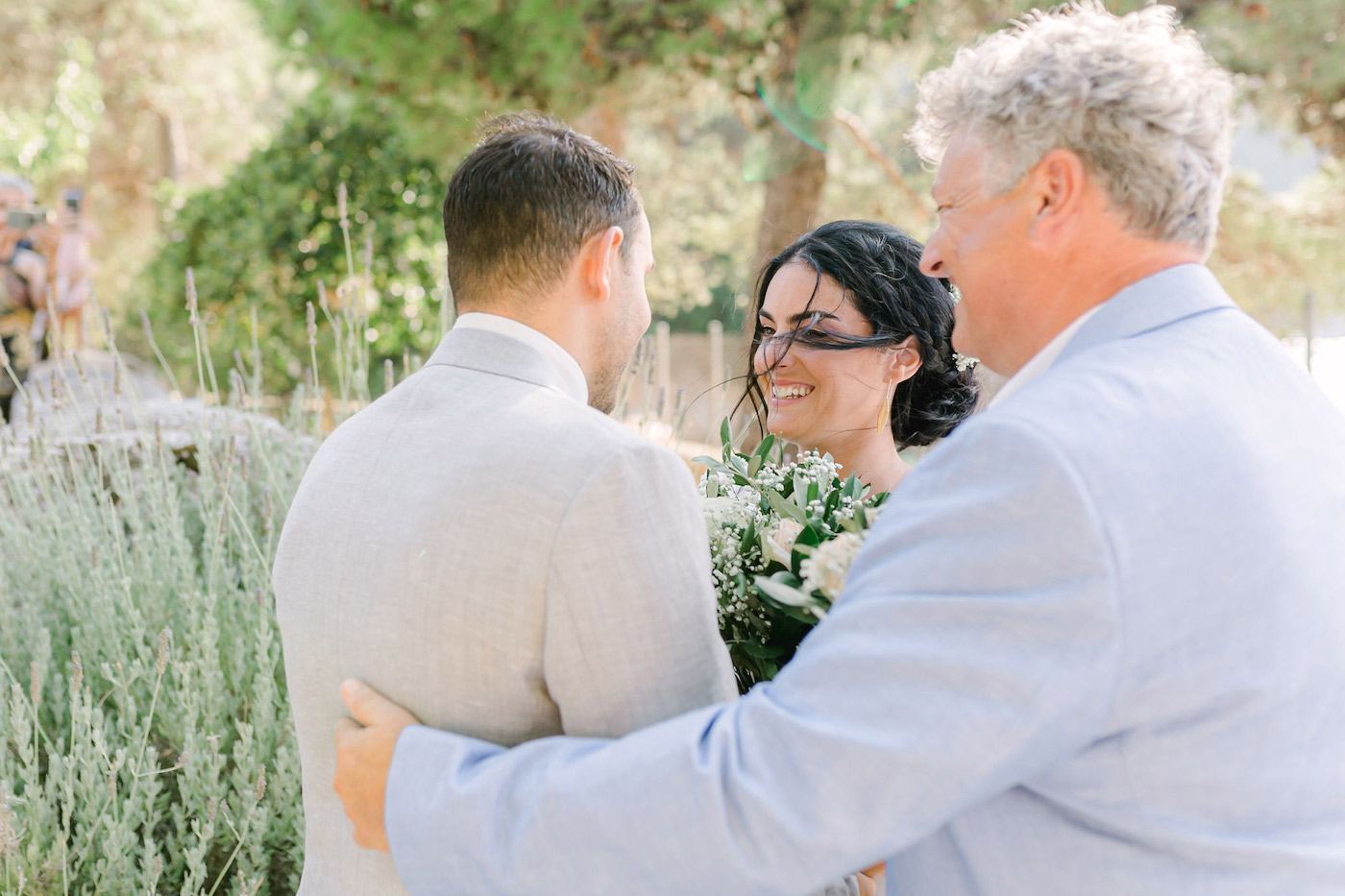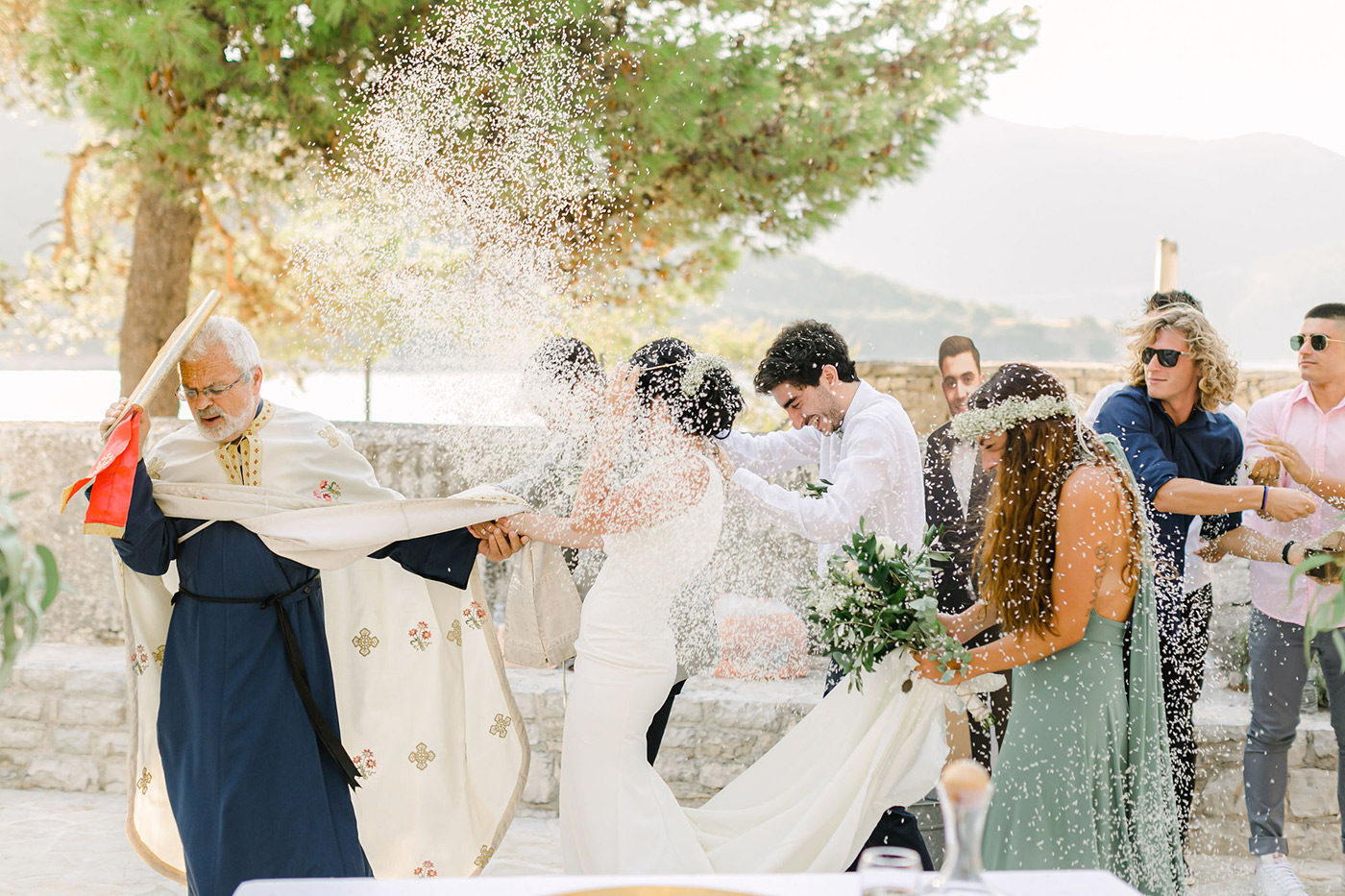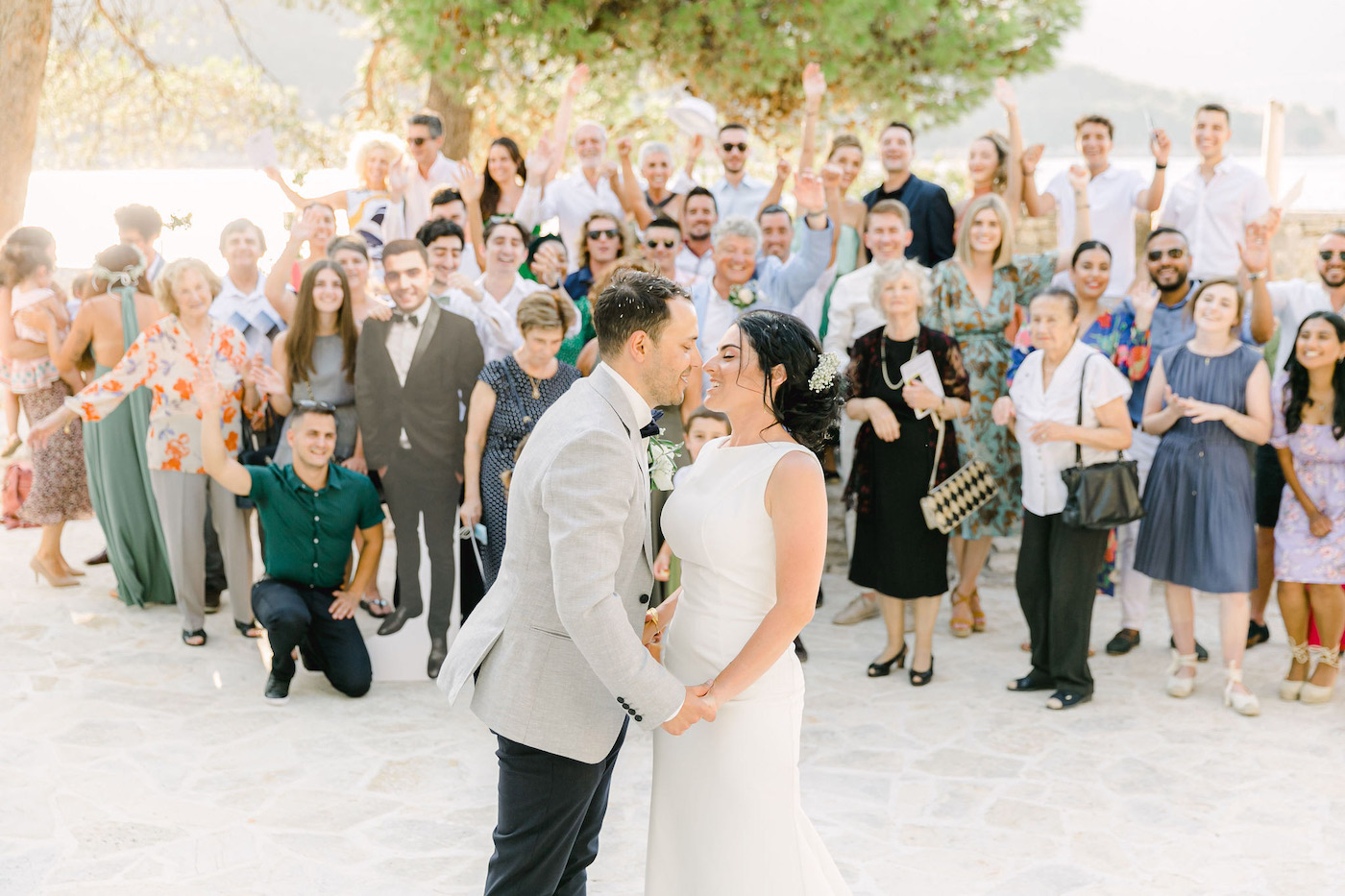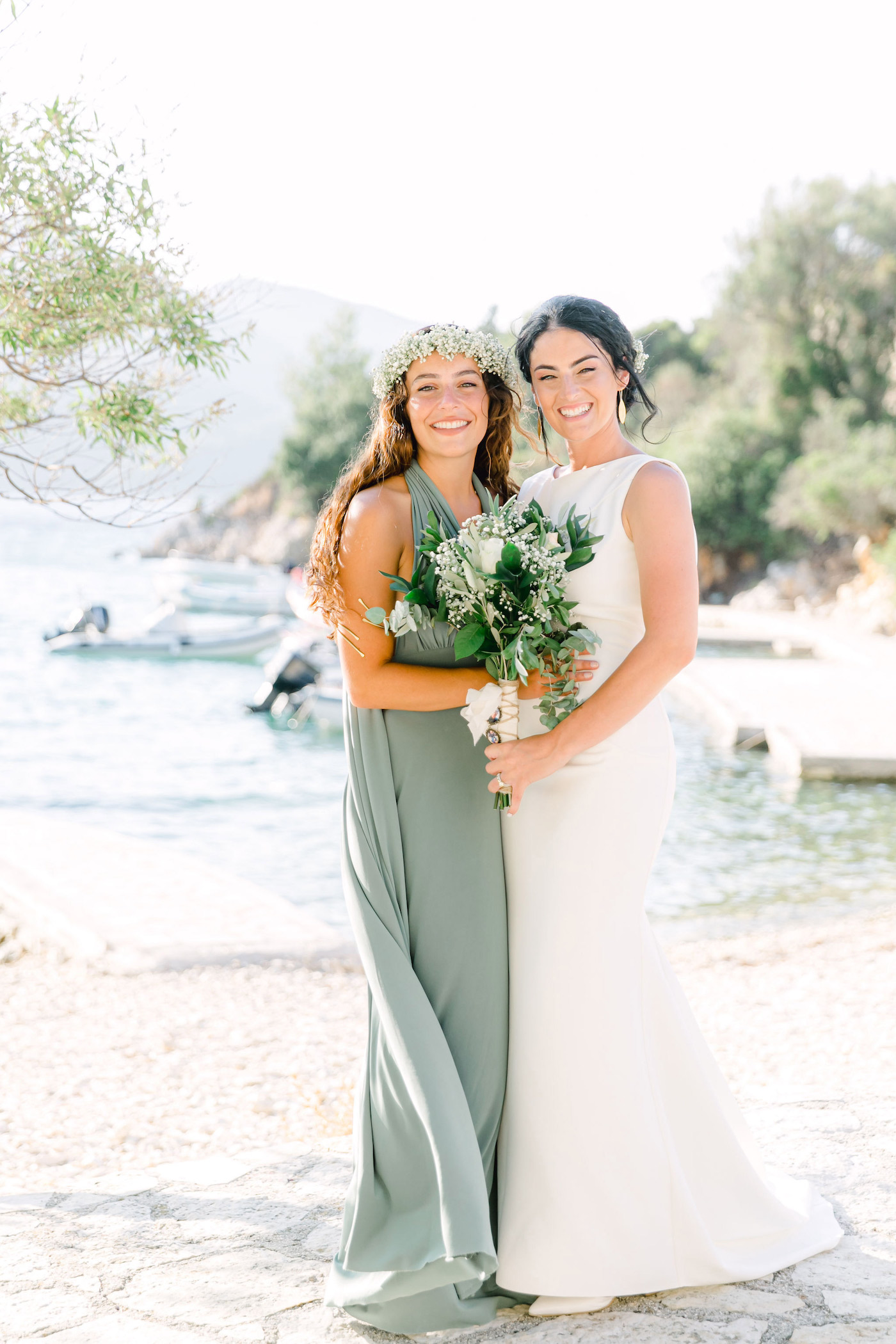 The couple added some of their fun-loving spirit to the day, departing from the ceremony in true island style – on a scooter! Taking a trip down memory lane, their couple portraits took place in some of their favourite spots on Ithaca.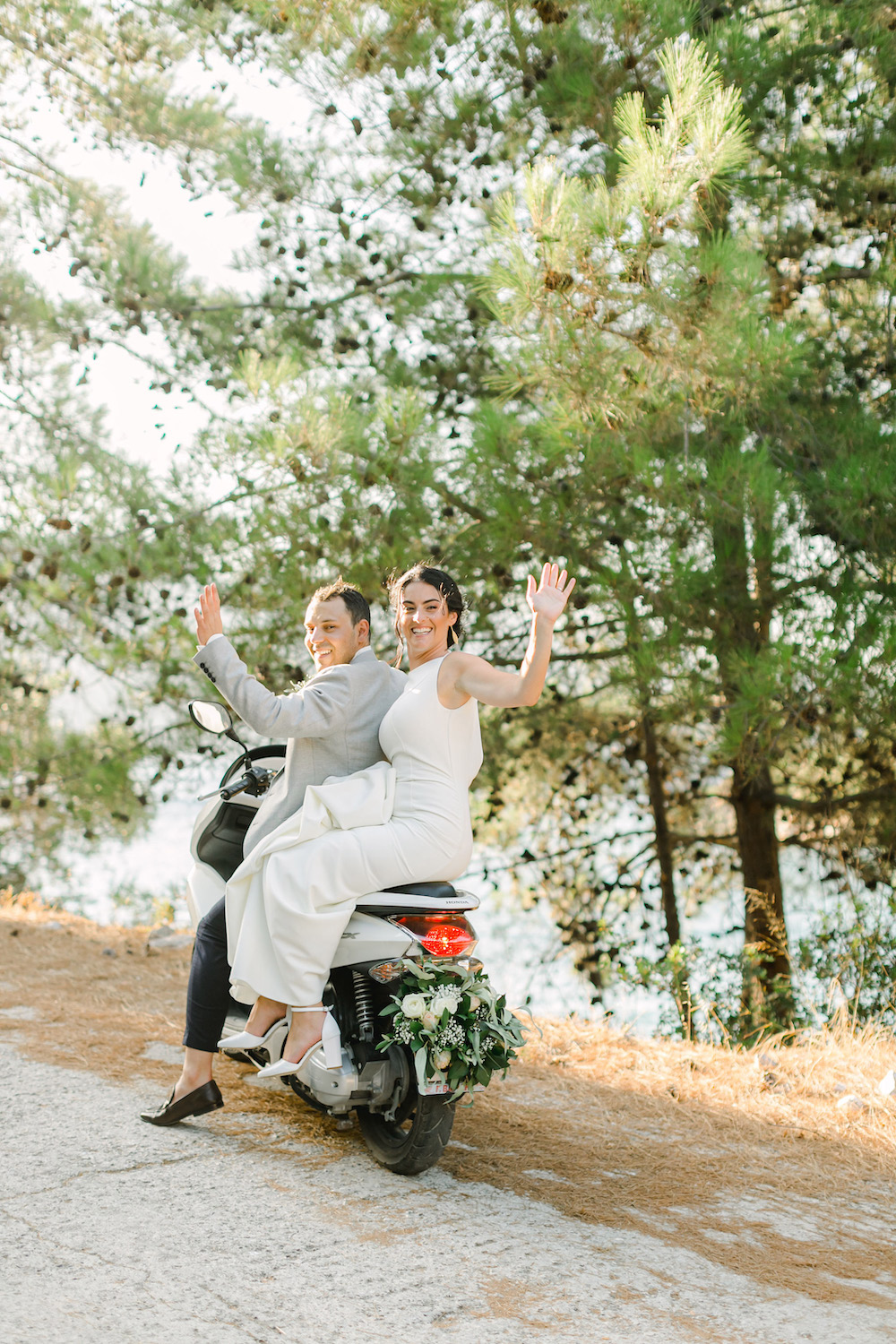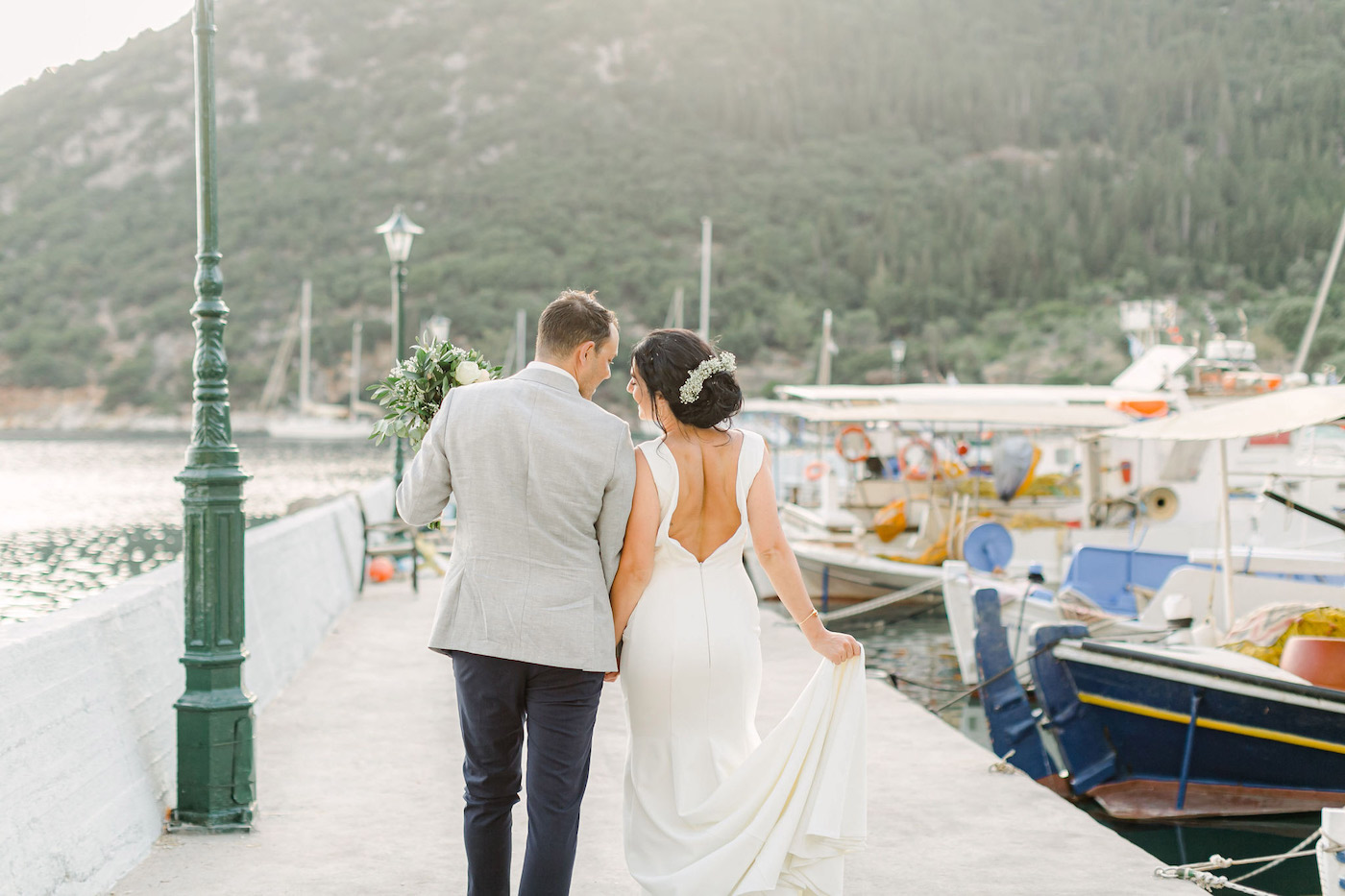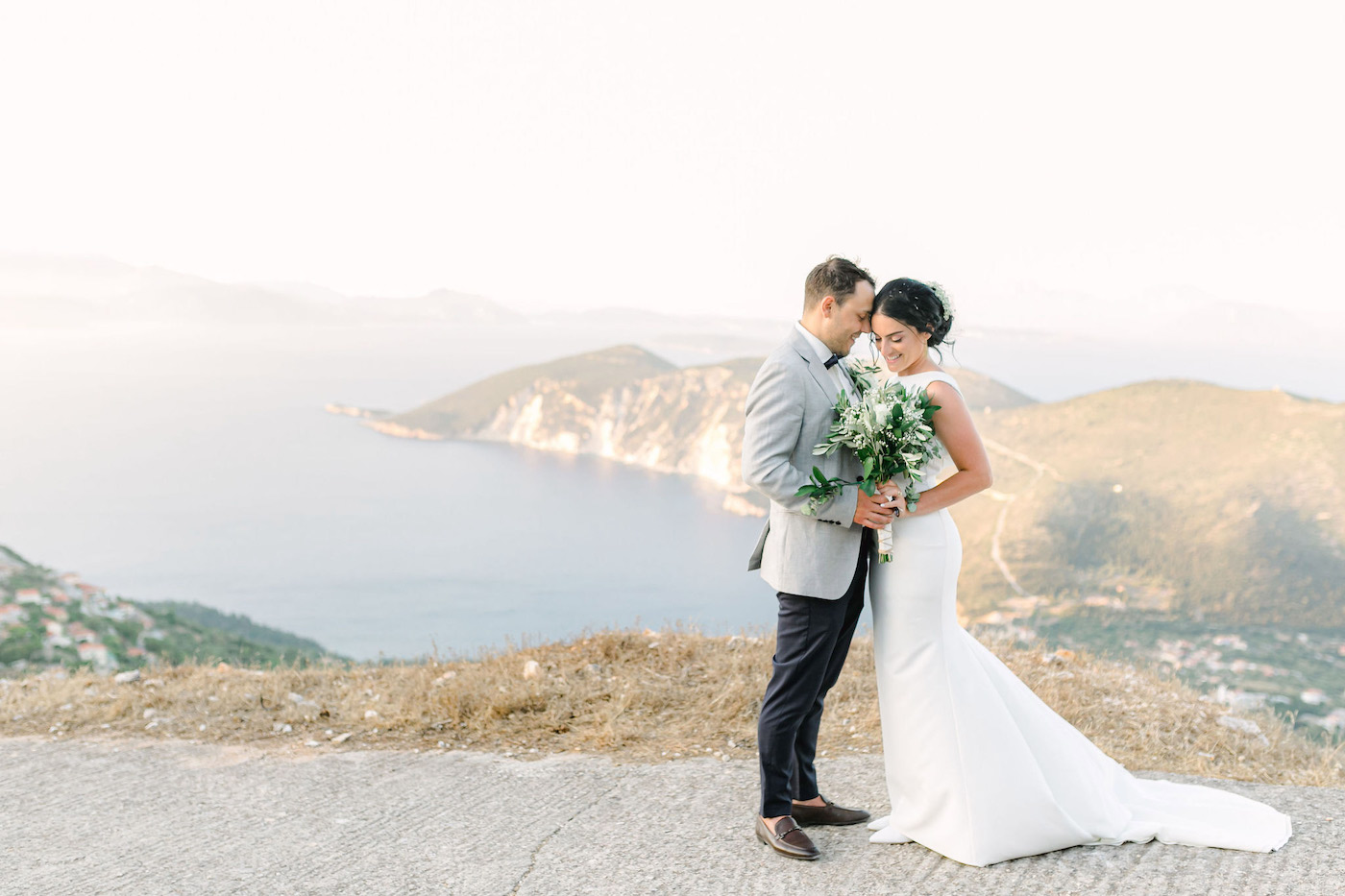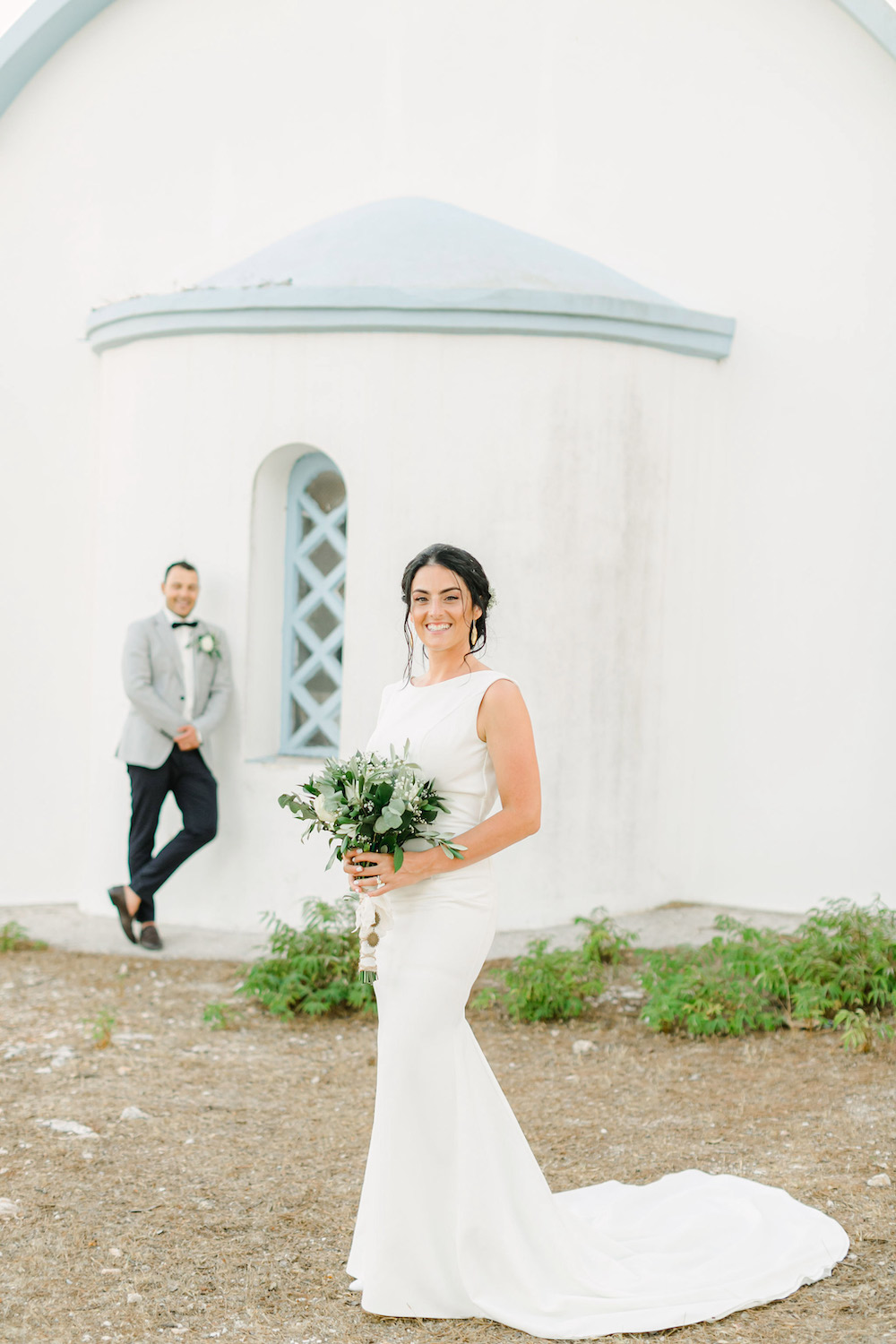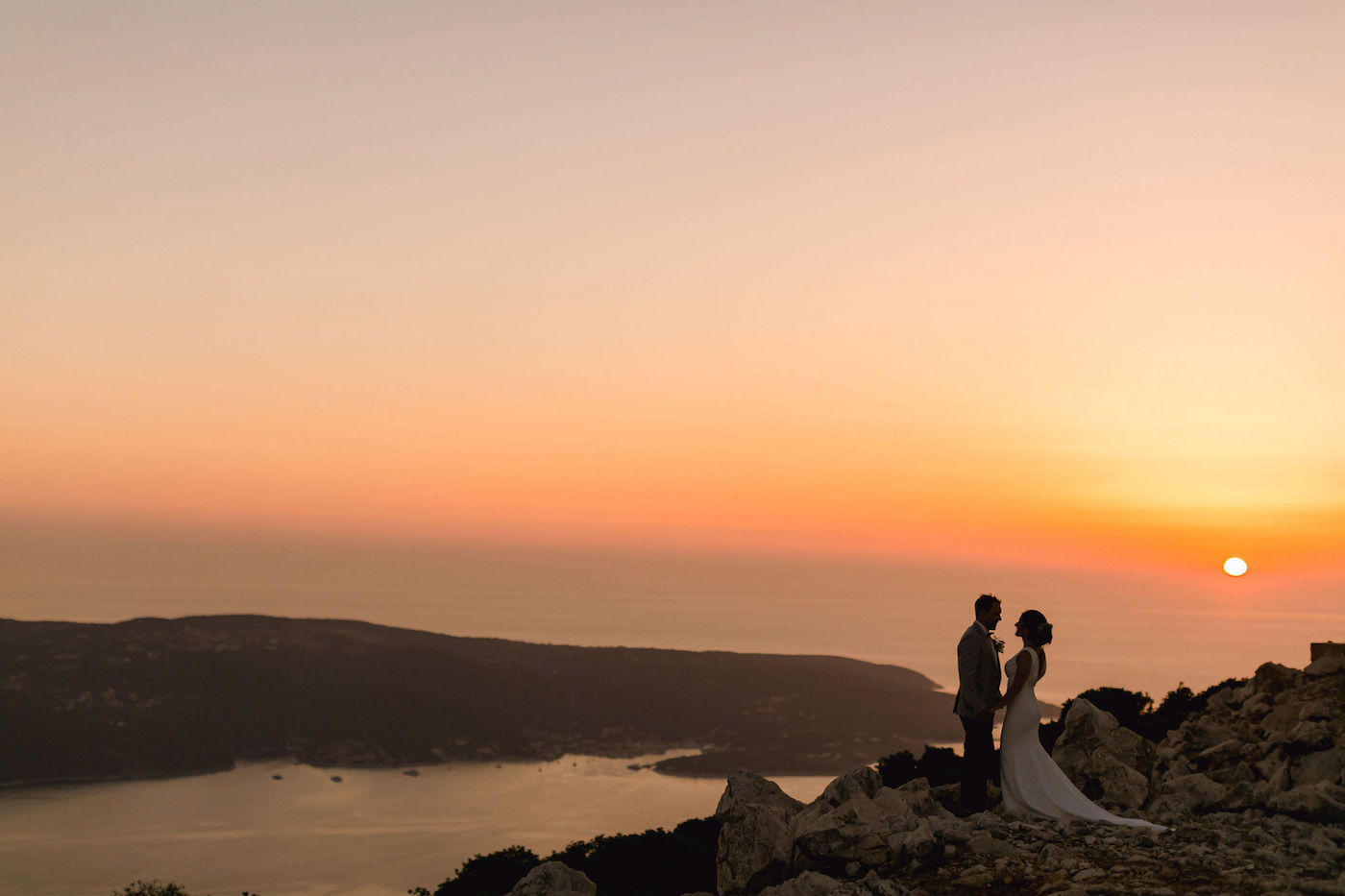 WEDDING RECEPTION AT AGERI, FRIKES
Their reception took place in the traditional fishing village of Frikes. Situated on the seashore, Ageri is the perfect place to host a wedding. Aliki loved the idea of a rustic wedding to compliment the islands laid-back feel. So in keeping with the green and white colour scheme, Ageri was decorated with potted olive trees, cork menu holders and small bottles of local wine as favours for their guests. The romantic atmosphere was enhanced with lanterns and fairy lights.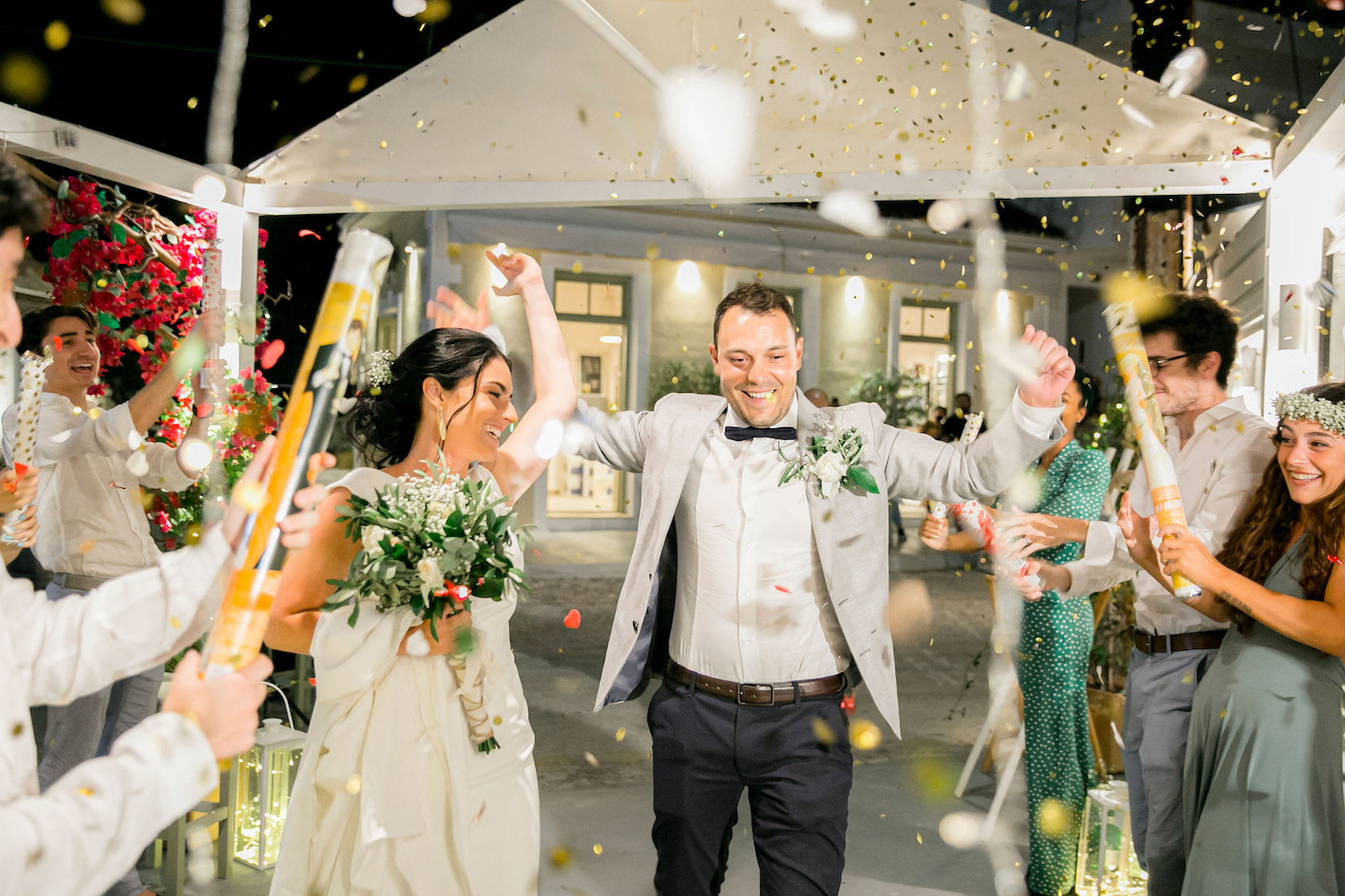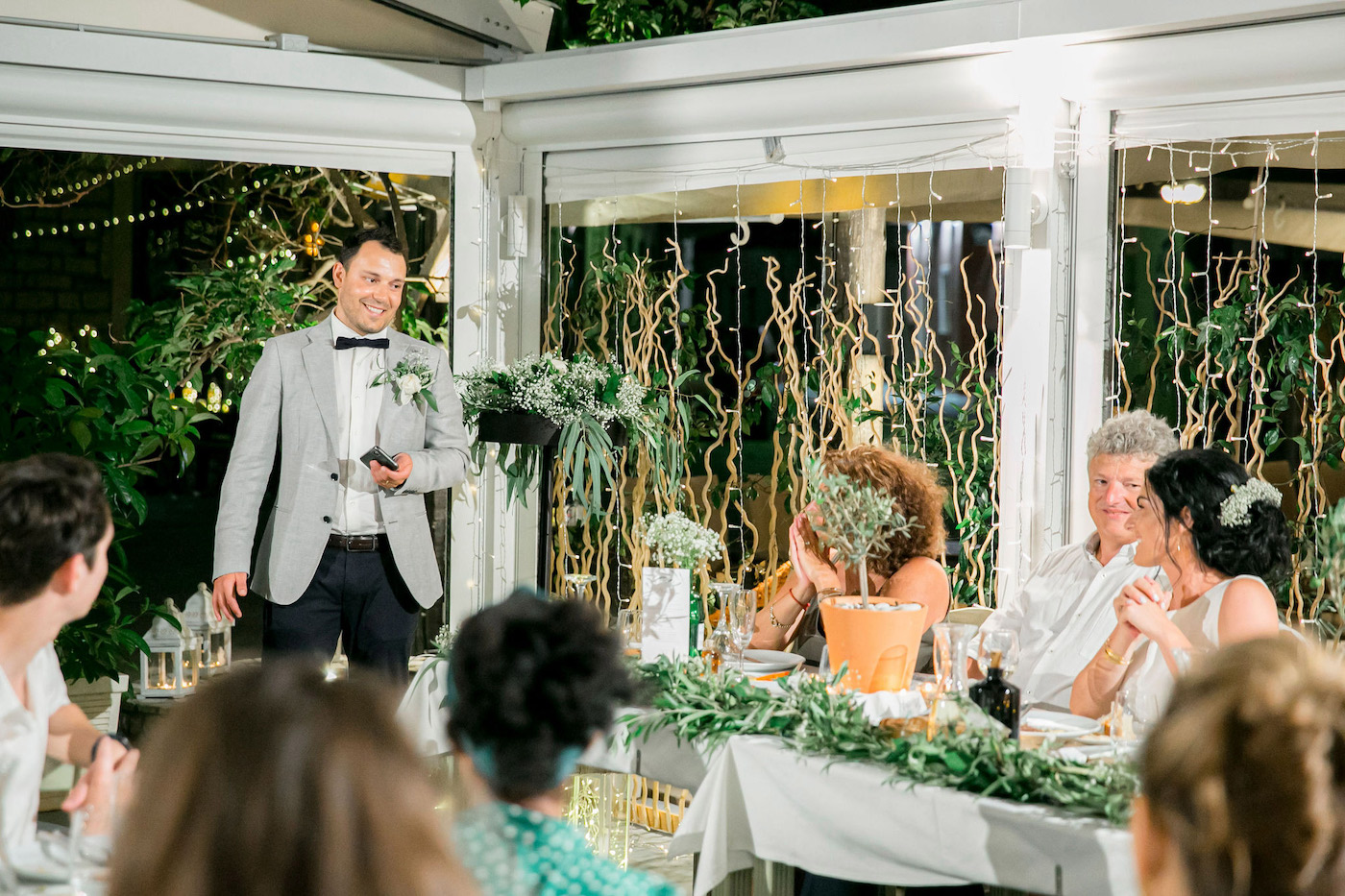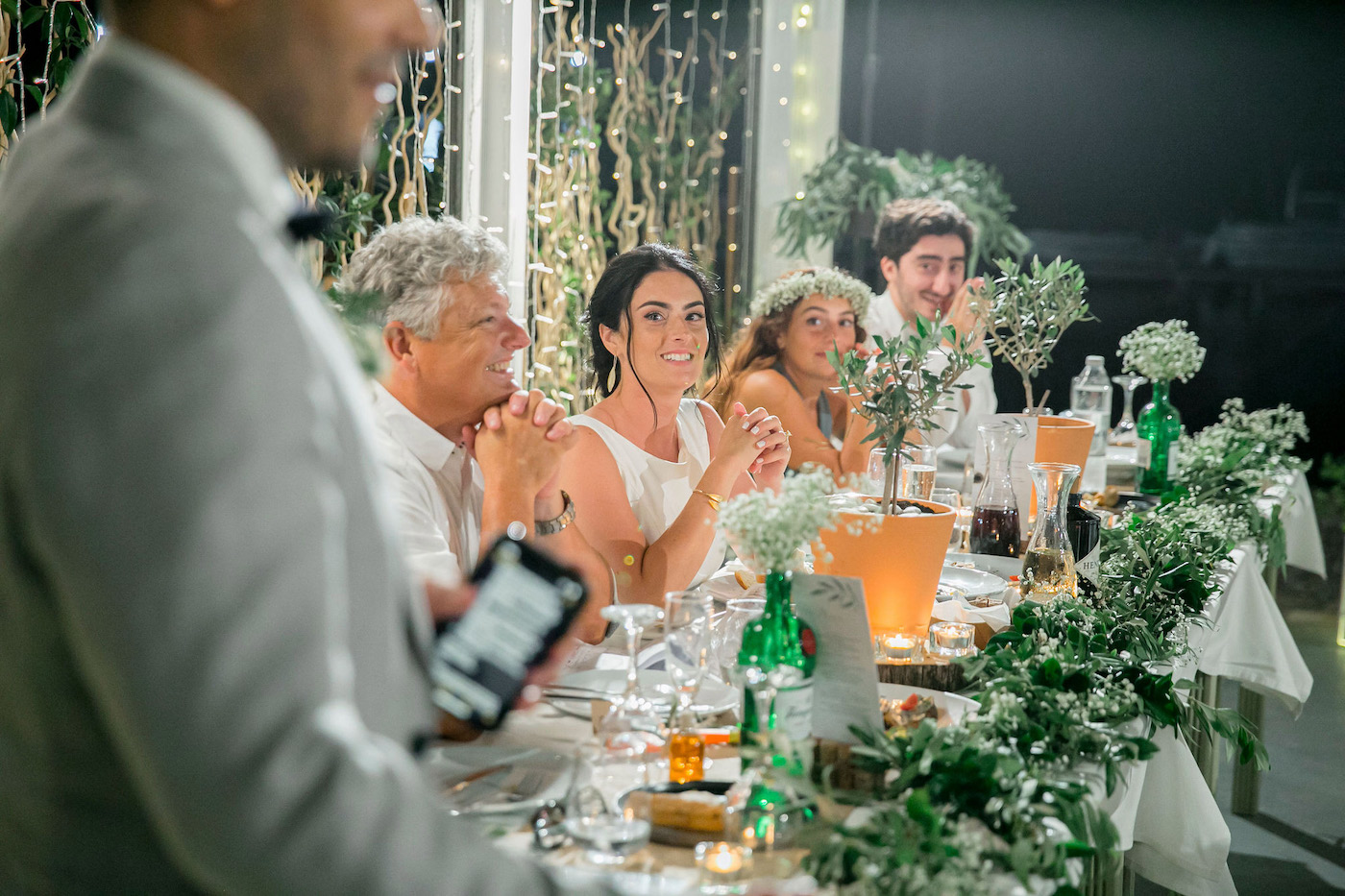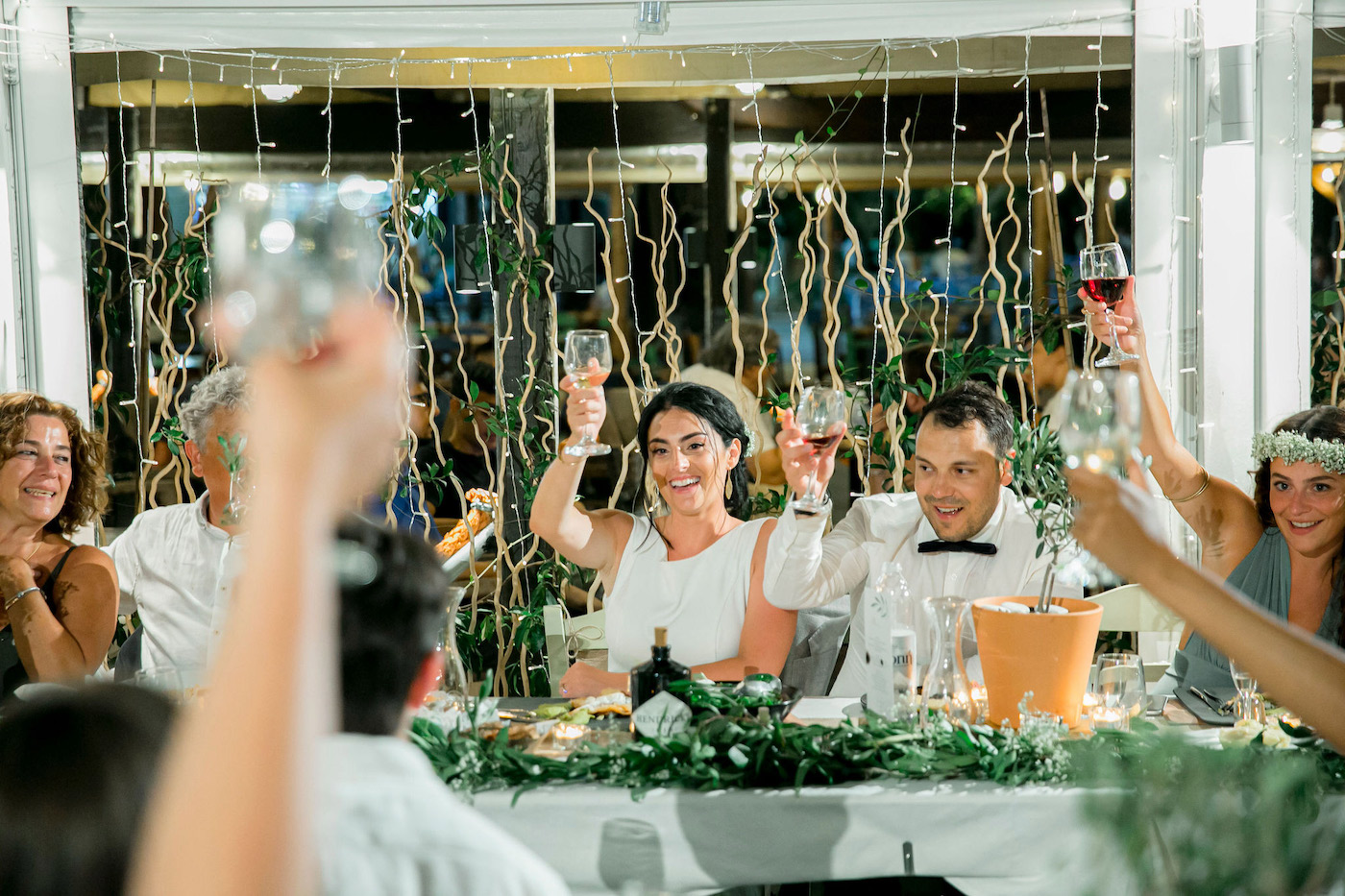 PARTY TIME
Because it's not a wedding without dancing! The celebrations ended across the road in the couple's favourite bar, Fiorendinos. Here they cut the cake and danced the night away under fairy lights and the stars.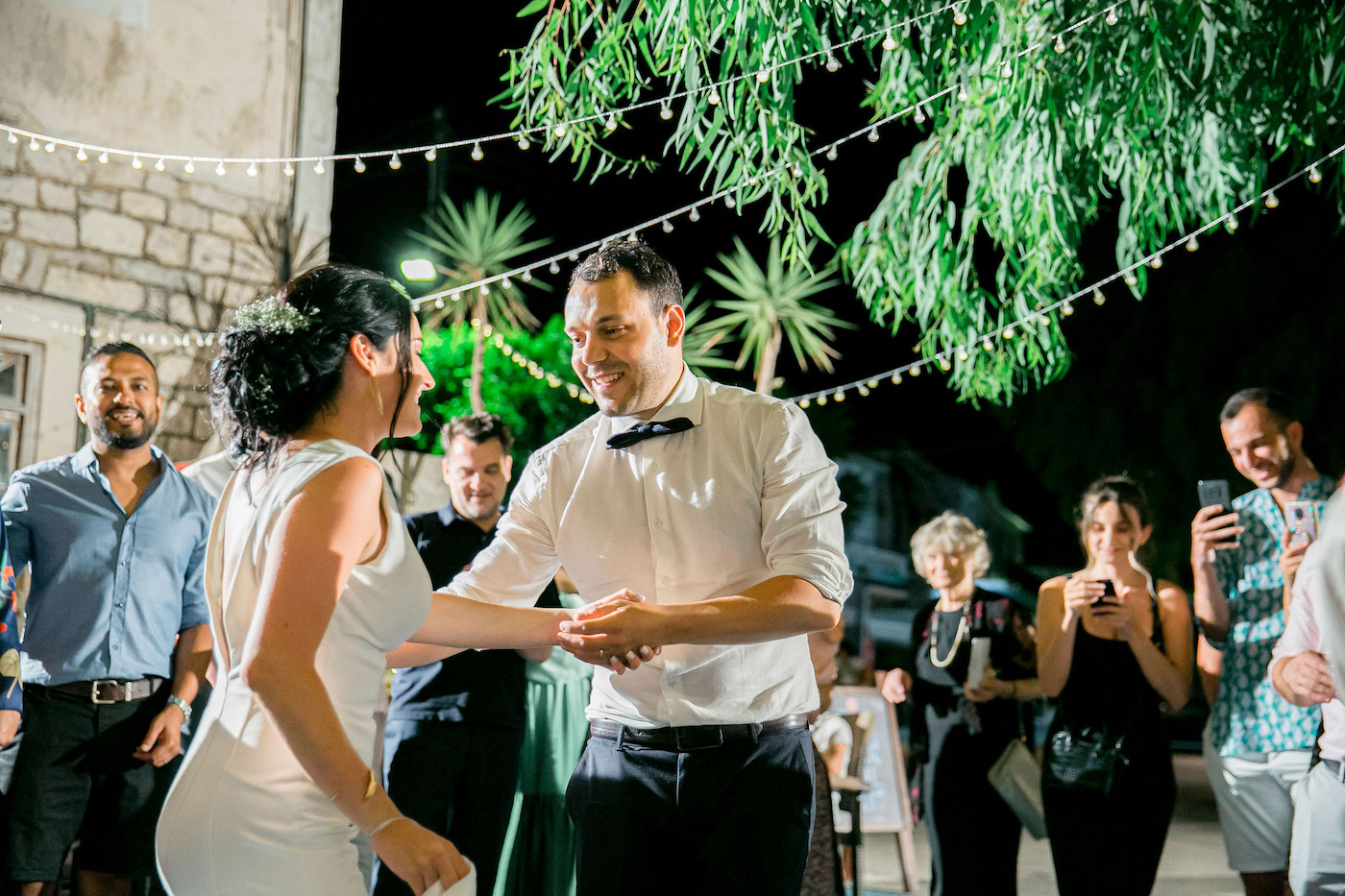 If you've fallen in love with Ithaca and dream of hosting your own destination wedding on the island,
contact me
and together we will make it happen.