Luxe boho beach wedding inspiration on Ithaca
With an olive grove backdrop and views looking out to the twinkling turquoise Ionian Sea this was the only location I considered for this luxe boho beach wedding inspiration shoot.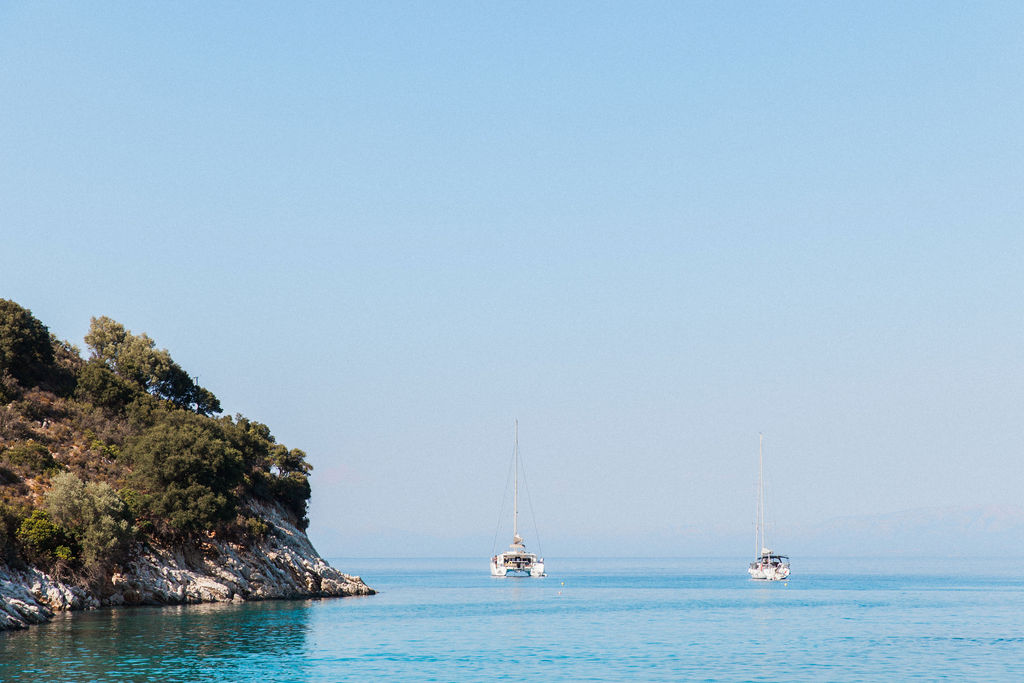 Combining the most sought after locations for a Greek island destination wedding - olive grove and beach, we created a luxe boho beach wedding at Kirki, Ithaca to inspire you.

In-keeping with the surroundings we used a neutral colour palette giving the overall setting an individuality by introducing geometric patterned plates and fuchsia pink bougainvillea.
Our brides hair was styled into a half updo, keeping her make-up natural along with simplistic gold Grecian styled jewellery complementing the boho style of her fitted dress with delicate lace overlay. Her bouquet of fuchsia pink bougainvillea, white roses and wild greenery completed her boho bridal style.
For our groom we kept things light and casual, a linen jacket and trousers with white shirt and a blue bowtie.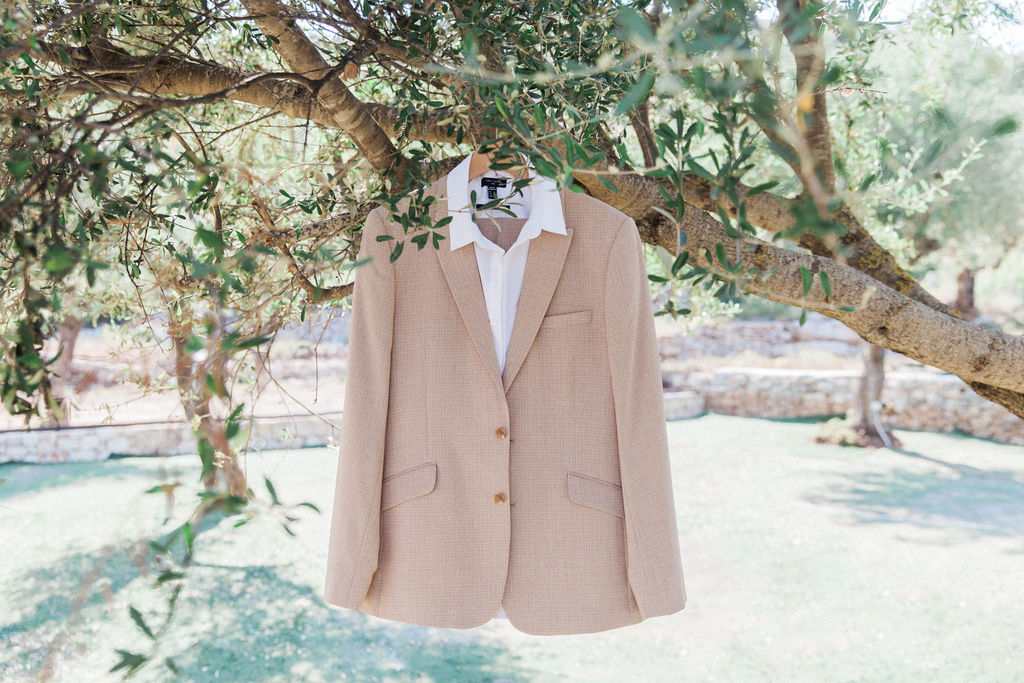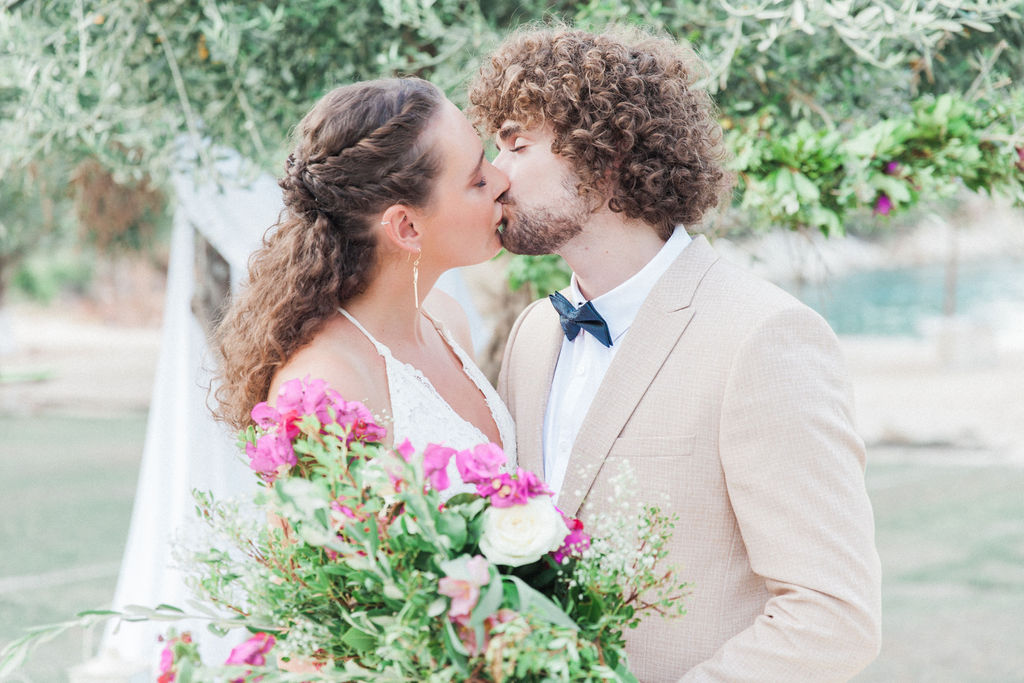 The ceremony area set within a pale stone circle amongst olive trees, in which suspended voile moved gently with the sea breeze and anchored by lanterns. A 10m garland of locally sourced greenery interlaced with fuchsia pink bougainvillea reached down from one of the olive trees and curled onto the pale stone creating a circle of eternity in which our couples vows were exchanged.
The wedding stationery suite was an epitome of modern romance fitting nicely with the luxe boho theme being printed on muted neutral grey tones.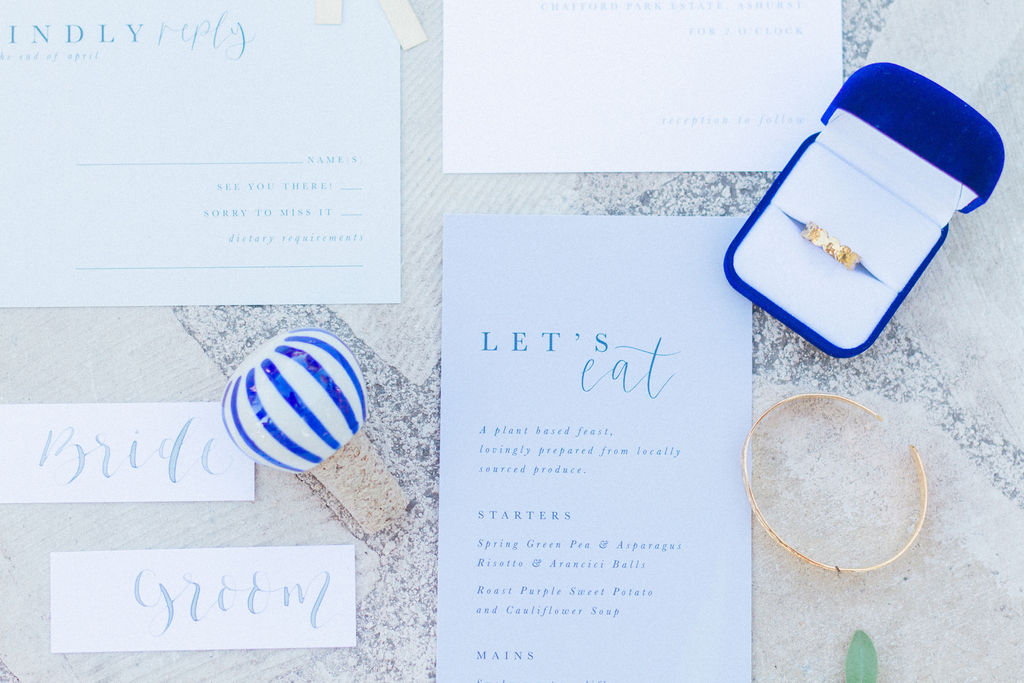 Under the shade of the olive trees, we found the perfect spot for our table set up, laid with a crisp white table cloth, neutral voile runner interspersed with textured glass vases featuring our choice of florals, blue geometric patterned plates adding boldness and colour, blue patterned cork stopper wedding favours, textured wine glasses, individual menus, table numbers along with place cards in beautiful calligraphy script gave the table its' luxe elevated feel.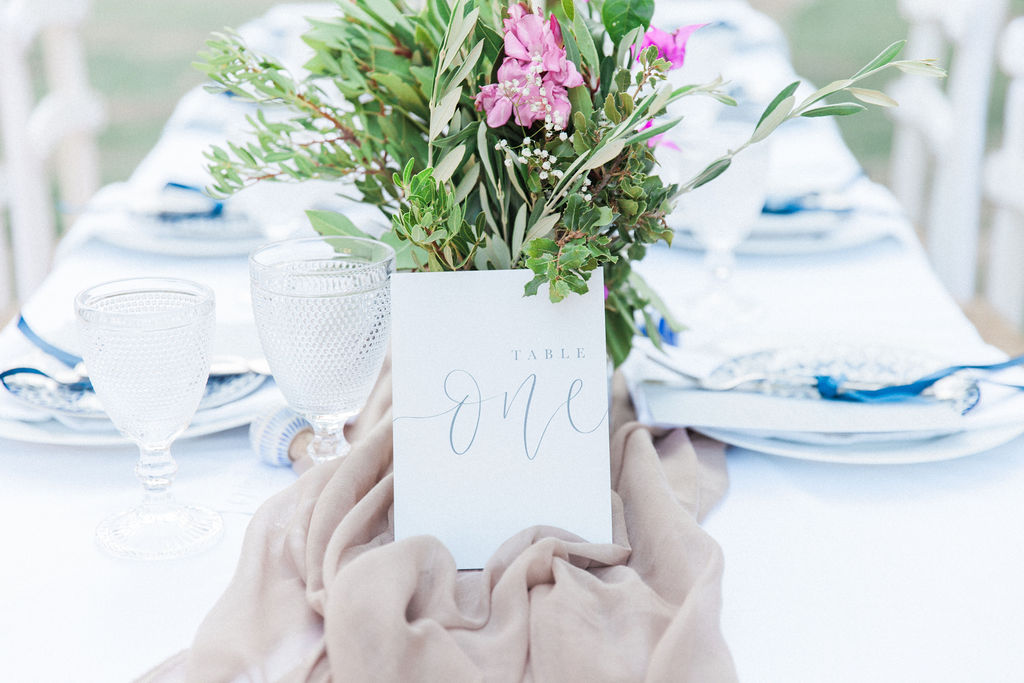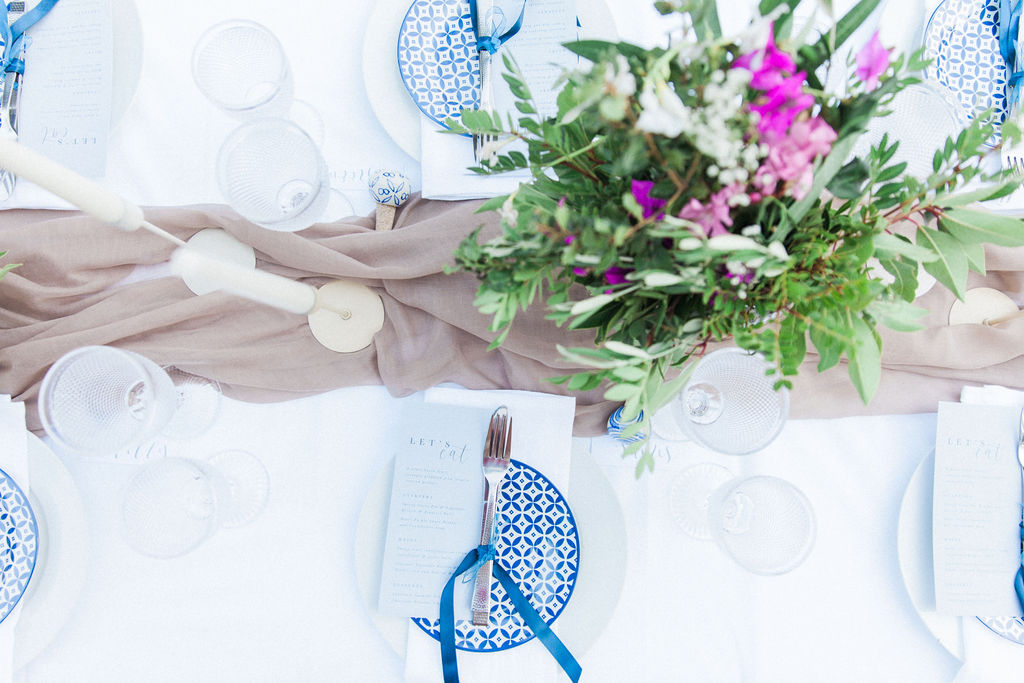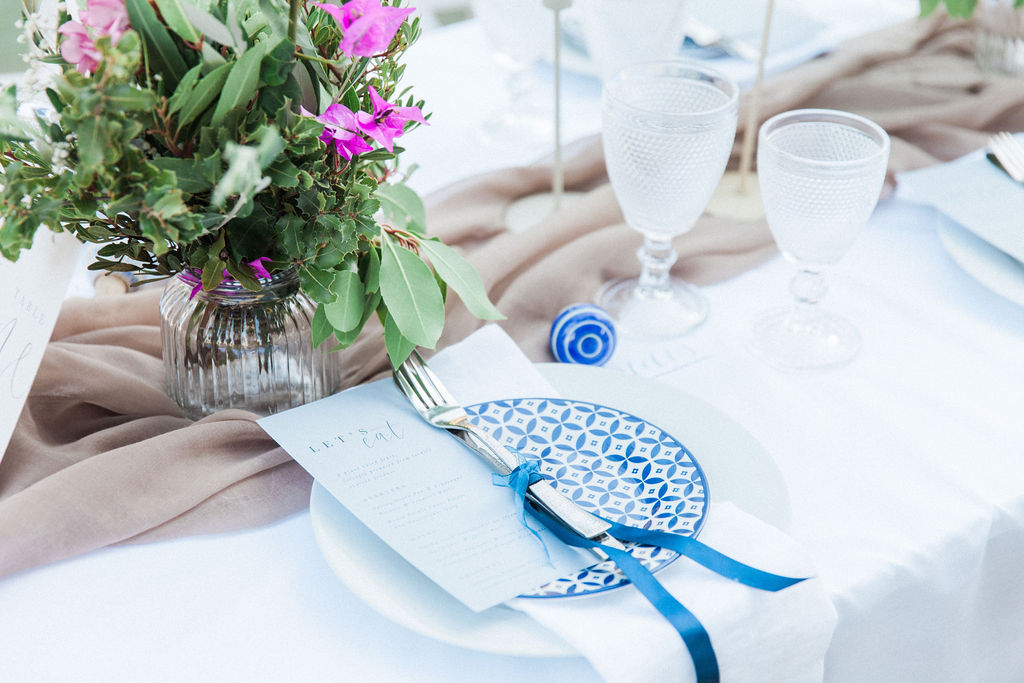 Our sweet table was a feast of delicious deconstructed desserts laid out under the shade of an olive tree in which lengths of white ribbon moved with the breeze and fairy lights twinkled.
I chose this beachside olive grove venue with a laid back relaxed vibe as the perfect blank canvas on which to create a unique luxe boho wedding.
If you've fallen in love with Ithaca and dream of hosting your own destination luxe boho wedding on the island, contact me and together we will make it happen.
Planning Ithaki Weddings : Photogrpahy Maxeen Kim Photography : Venue Kirki : Hair & MUA Beauty House Ithaca : Florist Ithaki Anemolia : Stationery Lou Paper Wedding Stationery : Videogrpahy Ithacaweddingsgr : Desserts Kirki Filiatro : Bar Services Rozes Bar : Jewellery Emilie Stores : Wedding Favours Nostalgia Ithaki : Bridal Dress Jarlo London : Grooms Attire Asos Man